As an award-winning public relations firm, Hanson, MA-based G.T. Graphics & Marketing specializes in regional and national publicity. Whether you're introducing a new company, a new product, hosting an event or taking part in a community event, let us help you create headlines.
Regional Events


AthleticIQ TV coverage

Boston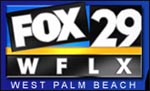 National Coverage
We helped the National Cleaners Association inform consumers across the country that the price of wire hangers increased, resulting in increased prices at the drycleaners...
National Trade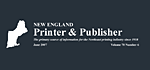 Business Features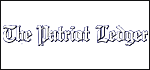 We can create a press kit, specifically
designed for your company. This would
include a detailed media list of the
editors and reporters in your region for
newspapers, magazines, trade
publications, TV and radio stations.
We include five press release "templates,"
which are saved to a CD, so you can simply
"fill-in-the-blanks" and send the releases
out yourself.

Then all you need to do is an administrative
person on your staff or even an intern from
a local college send out the release to the
emails listed on your custom media list.


Tip: Interns will often work a couple of days a week for free in exchange for earning course credits and gaining field experience. Call the career center at local colleges and put your name on the list of companies offering internships.


For more information or to set up a meeting to discuss publicizing your business,
please email us or call 781-524-1015.

To read PDF documents you must have
Adobe Acrobat® Reader
installed
on your computer. If you do not, click the icon to install it for free.
G.T. Graphics & Marketing P.O. Box 57 Hanson, MA 02341
Phone: 781-524-1015 Fax: 781-447-1014 info@gtgraphicsandmarketing.com
© 2007 G.T. Graphics & Marketing